The best gardens to visit this summer?
With the summer finally underway, the great outdoors has definitely become more enticing than in this year's snowy spring. And in the long days of early summer, gardens across the country are often at their best.
Whether you're looking for inspiration for your own garden, a day out, or somewhere to occupy children or visitors, here are some choices for the best gardens to visit this summer.
Great gardens in the South East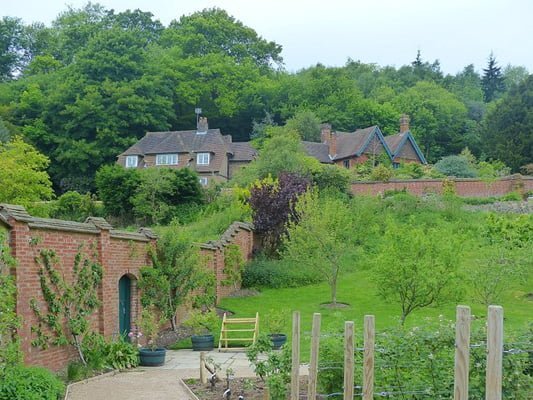 Think of an English garden in early summer and you'll probably think of roses. In June, you're spoilt for choice.
In Kent, Chartwell, the family home of Sir Winston Churchill, provides a textbook English combination of roses and history. The gardens include the Golden Rose Walk, a golden wedding anniversary to the Churchills from their grandchildren, with 32 varieties of yellow rose. Chartwell has to be considered one of the best gardens to visit if you're into traditional garden design.
if you want to play at being a grandee for an afternoon, you can also hire out the Churchills' croquet lawn.
More details about the house, gardens, and ticket prices are available on the National Trust website.
One of the best gardens to visit in the North East
If you're looking for more northerly roses, try Alnwick in Northumberland.
There's a rose garden with around 3,000 roses and a cherry orchard which is swamped with pretty blossom during the spring and summer months.
And thanks to its Harry Potter connections, its 'poison garden' (the only one in the UK), bamboo labyrinth and treehouse (Europe's biggest), Alnwick is perfect for keeping younger visitors occupied.
More mature visitors can look at cascading water features and an ornamental garden once they've done with the roses, so it's definitely an all-day trip.
It's open daily from March until October and you can book tickets on its website, with various family concessions. Alnwick has to be one of the best gardens to visit if you're in the north east.
Away from the crowds in Lincolnshire
The 'big names' like Chartwell and Alnwick do tend to get crowded, but Britain is blessed with dozens of lesser-known but equally inspiring gardens (often missed off lists of "the best gardens to visit this summer").
In rural Lincolnshire, for example, nestled deep in the countryside, the Grimsthorpe estate and gardens are far from the country cottage garden you might imagine.
Surrounding a thirteenth-century castle, these formal gardens boast immaculately-kept, topiary-laden lawns with intricate parterre landscaping.
And if you're thinking about growing fruit, there's an apple and pear garden where the trees are 'espalier-ed' onto wooden ladders, and also a collection of quince and medlar trees.
Grimsthorpe is open five days a week in June until September (or twice a week in April through May) along with the adjacent castle and park. Well worth a visit in summer.
Heading west towards Wales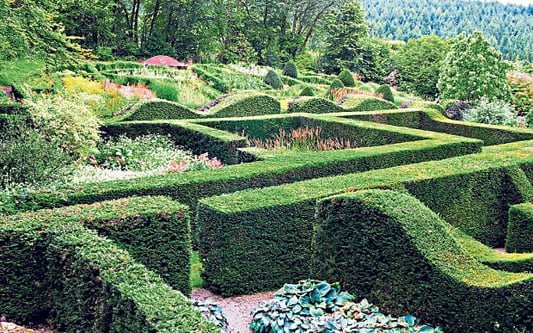 Let's head west now to the Welsh Borders.
A very manageable two acres of ornamental garden and two acres of woodland, Veddw House Garden is less grandiose than other formal gardens on this list.
But it has enjoyed much attention and praise in recent years from publications such as 'The Good Garden Guide' and from Alan Titchmarsh. and features an idyllic meadow and water features.
Any serious gardener heading for Wales would do well to visit the National Botanic Garden of Wales, near Llanarthne in Carmarthenshire. There's inspiration for everyone here – a Japanese garden with cherry trees and tea house; a fuchsia collection, and if you were interested in our last month's blog about encouraging pollinators in your garden, you should certainly visit the bee garden.
The best gardens to visit in Scotland this summer?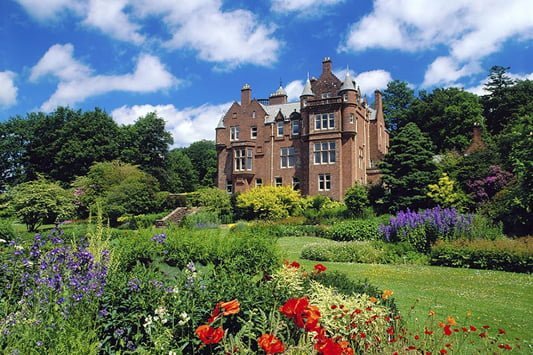 Now we go north to Scotland, where we recommend the Threave estate near Castle Douglas, in southwest Scotland.
There are 64 acres of sprawling gardens divided into distinct 'rooms'. They include a rose garden, rockery, and a walled garden whose produce is available to the public. There's a shop selling rare local plants and, if you're looking for ideas for a water feature, you'll certainly get new ideas you can take home.
What's more, Threave is a paradise for wildlife enthusiasts – you'll find Scotland's only bat reserve, along with peregrine falcons, waders, kingfishers and ospreys on the neighboring nature reserve which makes up the wider Threave estate. Definitely one of the best gardens to visit this summer.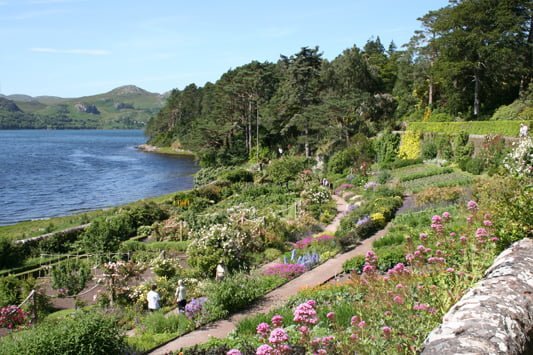 If ever you thought of Scotland as being too cold for serious gardening, take a look at Inverewe, way up north in the Scottish Highlands. Thanks to the Gulf Stream (and some brilliant garden design using walls to provide shelter from the wind), you have rare species you'd never expect to find in Scotland, including amazing Californian redwoods.
The gardens are designed to be attractive all year round, but summer is the best time to visit from the point of view of getting some decent weather. And though Californian redwoods may not be ideal for your own garden, Inverewe is a lesson in ambition, resourcefulness and thinking differently.
The best free gardens to visit in summer?
The cost of visiting these gardens and houses add up – especially when you're likely to spend in their cafes and shops as well.
So it's always good to have a list of great gardens that are free to visit.
Two favourite examples are in London and Edinburgh.
Regent's Park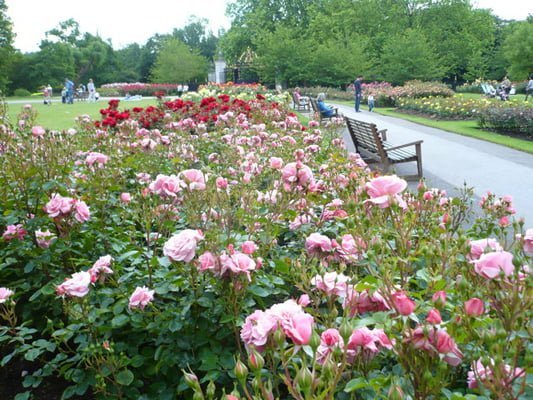 The chances are you've heard of Regent's Park, but not as a place of horticultural inspiration. But it's worth taking a look at the park's Queen Mary Garden with more than 12,000 roses; the quintessentially Victorian Avenue gardens; and scores of allotments by a community garden.
The park spans 410 acres, so you're unlikely to get bored in this refreshingly serene patch of green in the Big Smoke, and it's certainly a rest for your wallet compared to other activities in the capital.
Botanic gardens
Another wonderful free garden is the Royal Botanic Garden in Edinburgh. There's something to see all year round, but its summer highlights include splendid herbaceous borders, rock gardens, and amazing water lilies in the ponds in the glasshouses (some with leaves over 1.5m in diameter).
If you're looking for other ideas for inspirational gardens to visit all around the UK, you'll find some ideas at:
There truly are a vast number of gardens to visit in the UK, but hopefully our list of some of the best gardens to visit this summer should help narrow the choice!