If you're considering revamping a section of your back garden, wondering about how to integrate a new garden building such as a summer house, or you have a blank canvas and a new plot to play with, you can't go wrong taking inspiration from some of the UKs amazing gardens. Whether they are exquisitely manicured Victorian estates, compact walled gardens full of fruit trees and vegetables, or more modern gardens with minimalist design and unique water features, the wealth and depth of gardens in this country is both spectacular and awe-inspiring.
When it comes to planning garden planting, or even considering a completely new garden design, it's best to get planting ideas from gardens that are near to you – that way you know that the plants that you see in the professional gardens should grow in your garden.
So here are some top gardens to consider visiting by country to help with your garden design ideas:
Scotland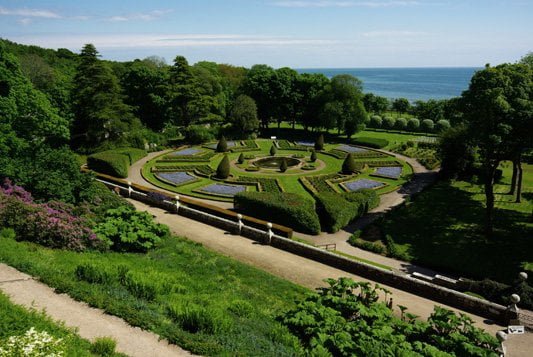 You can check out ScotlandsGardens.org to find local gardens to visit, and here are some of our favourites:
Langwell Gardens, Caithness
Surrounded by deer-filled woods, this is a superb old walled garden with beautiful borders full of flowers, a really good guide to what will grow in the local climate
Floors Castle, Kelso
A small formal walled garden with children's play area, shop, cafe and peaceful walks through stunning countryside; find inspiration and take in the site
Tillypronie, Tarland
A lovely mix of formal terraces and borders (typical of the Victorian period) and spectacular views over the local hills
Wales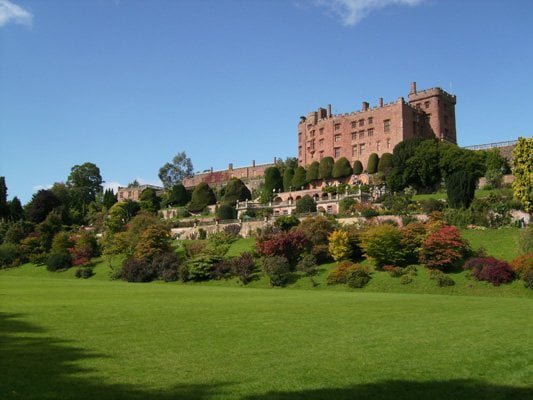 There are a huge choice of gardens to visit in Wales, but here are a few of the highlights:
Treborth Botanic Garden, Bangor
Renowned for its glass houses that contain amazing plants, this is a great garden for inspiration with an array of plants local to the area.
Cowbridge Physic Garden, Vale of Glamorgan
A relatively small but beautifully kept walled garden known for its healing plants, looked after by locals who are happy to answer questions.
Bodnant Garden, Conwy
With Snowdonia as its backdrop, this truly stunning garden features towering trees, striking terraces, flowers, arches and more.
England
With a diverse topography and climate there are a lot of gardens in England, and here are some of our picks:
Great Dixter, Rye
Victorian formality, a walled garden, meadows, moats, orchards and ponds, this garden has something very every gardening enthusiast.
Stone House Cottage, Kidderminister
In comparison to Victorian estates this is a lovely compact garden with a splendor of different planting types, borders and trees.
Buscot Park, Faringdon
An extensive estate with a huge choice of gardens to choose from, including one of the finest water gardens in the UK, a brilliant location for amassing great garden design ideas.
Kew Gardens, London
And of course, when it comes to design inspiration for gardeners you simply have to visit Kew Gardens in West London. Kew Gardens is a place that has been one of the largest London attractions for two and a half centuries and provides the perfect opportunity for anyone looking for peace and quiet in the bustling metropolis at any point in time. However, more than a place of interest for tourists and day trippers, Kew Gardens is also a place of large interest for serious gardeners who wish to learn a thing or two about gardening from professionals, using their newfound skills in their own gardens at home.
Kew Gardens and its curators have been the leading experts in the field of gardening for centuries and it is not a surprise that the garden is regarded among the most important botanical gardens in the world due to the high excellence in gardening that is on display. Designing a garden requires a certain degree of expertise that can either be honed over a long period of time or else one can learn from the very best in the business. Buying a day ticket to Kew Gardens is quite possibly the best option for anyone who is interested in getting to know the secrets of garden design. One of the best options for anyone looking for an intimate understanding of the science or rather the art of professional gardening is a guided tour of Kew Gardens in which the visitors are taken on a tour of all the different gardens by guides who are highly knowledgeable about their craft and would be able to answer any questions that the visitors have.
The guided tours are a walking tour since it is possible for visitors and the guides to take their own time in going from one garden to another while spending the right amount of time at each in order to learn about the intricacies of gardening. On the other hand, a visitor can also choose to go on the bus, known as the Discovery Bus, or even board a tour on the Kew Explorer train. The latter options are particularly helpful for those who have special interests in specific gardens since it is the sort of tour which would allocate a particular amount of time to each garden. There are very few botanical gardens in the world which provide such wonderful guided tours throughout its gardens to its visitors so that they can learn a thing or two about gardening whilst enjoying the facilities at the garden like different eateries, spice bakeries, bars as well as live music events on some days. As one can imagine, it can be a rewarding experience in more ways than one; tourists and serious gardeners have been visiting Kew Gardens in large numbers for many years for this exact reason.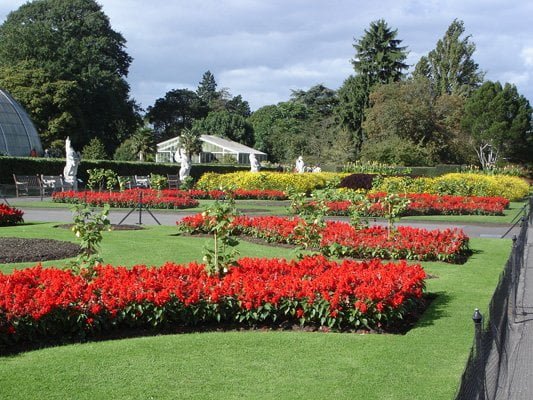 Last but not the least, it is important to point out that the authorities at Kew Gardens also arrange for special events that take the joy of learning about gardening to an entirely new level. For instance in 2015 there was a 'Meet Kew's Experts' event which is hosted three times in a week and it is an event at which people can learn from the experts about the certain tricks and experiments in gardening that they would normally not find in books about gardening – a unique experience that's perfect for getting some innovative garden design ideas.
Ultimately, if you're struggling with design inspiration for your own garden, you're sure get your creative juices flowing with a visit to a nearby garden.