Garden security: tips for securing gardens and outbuildings
Most of us are fairly clued up about the security of our homes – with alarms, multiple locks, movement sensors and security lights being commonplace. As a result, crime stats show you were almost four times less likely to be burgled in 2017 than in 1995!
But whilst we're impressively canny about protecting our homes, too many of us are still prone to neglect the outside of our homes, with little or no thought to garden security. There's a garden theft around every 8 minutes in the UK and the financial toll can be heavy – especially if you have expensive garden furniture or tools, or a garden office or workshop.
According to one insurance company the most commonly stolen items are bicycles and power tools, but also vulnerable are garden furniture, ornaments, plants and oil tanks. Thefts reported have even included a window, turf, fireworks, and gold bullion!
So here are some easy and accessible garden security tips on how to make your garden and outbuildings more crime-proof.
Natural ways to enhance garden security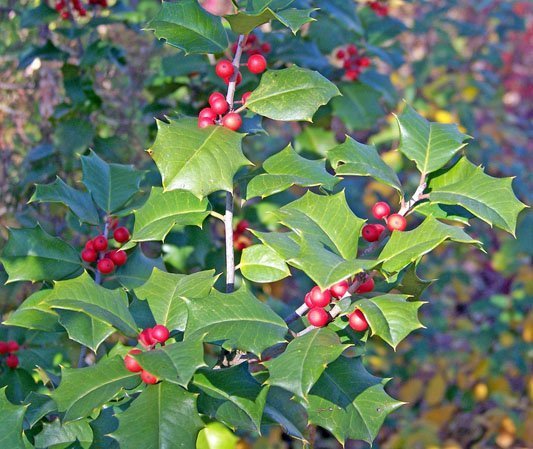 If you don't fancy splashing out on high maintenance gadgetry, adopt a more horticultural security approach – planting prickly 'defensive' plants and shrubs like pyracantha, berberis or a native evergreen holly (there's a good list of thorny hedges on the Hedges Direct website and the Thompson Morgan site has some good suggestions too).
These can make uninvited visitors life decidedly trickier and halt them in their tracks or bring them to your attention (perhaps through their exclamations of pain or annoyance), whilst also looking great. As an added bonus, the berries on shrubs like pyracantha and berberis can also be wildlife-friendly (the RSPB has more useful advice on bird-friendly berries if you are interested).
Spreading gravel or creating a gravel path also makes an inconspicuous approach impossible, while installing wooden or even spiked trellises on top of your walls can deter entry and improve garden security. You could even install planters down your walls and thorny climbing roses or spiky vines to stop people clambering over them. During the day you can enjoy looking at the planting whilst easily avoiding the prickles and thorns, but at night (to unsuspecting thieves) the plants can help to secure gardens and outbuildings.
Improve garden security with structure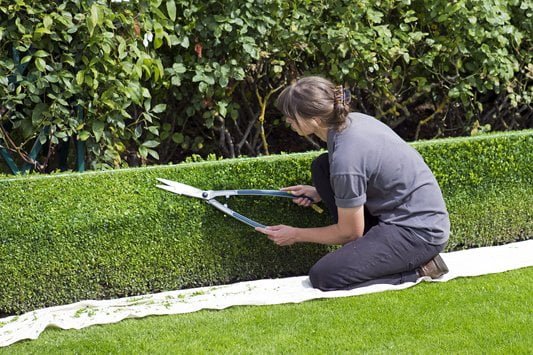 Making your garden and its contents more secure need not even require money or specialist equipment and gadgets – the layout itself can help improve overall garden security.
Simple things like keeping hedges and shrubbery low to starve would-be intruders of hiding spots or cover can go a long way. Saga suggests limiting them to around 1m high. This keeps them hard to hide behind, but still tall enough to break up your garden or create the 'rooms' so beloved of garden designers.
Also useful is to make sure your house has an unobstructed view of your outbuilding, workshop or summer house – this makes sloping or slightly sunken plots perfect. It's also wise to locate your outbuildings with the doors facing your main view of the garden with a clear line of site.
What tech can help increase garden security?
The options here can start from £20 or less – with simple security lights or battery-operated shed alarms. You can get a good idea of the options at Maplins or other electronics or DIY/home stores.
Heading up the technology scale, motion-sensing floodlights are popular for improving garden security and can come in at well under £100. That being said, if you have a pet, the strobe-like lighting that can ensue each time it goes outside can get tiresome!
Lights which only come on certain times (e.g. you can programme them to work from dusk till dawn) are also available. You can find a solid selection of outside security lights at sites such as Lighting Direct and The Lighting Superstore.
For garden owners who are more anxious or have more to protect, web-linked CCTV cameras that can stream real-time full HD video to your phone or computer can come in at under £200, although installing them might require a tech-savvy helper and a speedy internet connection.
And although likely the most expensive measure, a garden alarm can both catch and deter intruders – Ultra Secure Direct has a good selection of specialist wireless garden alarm systems (including a telephone and text message alarm disguised as a bird nesting box).
Secure garden outbuildings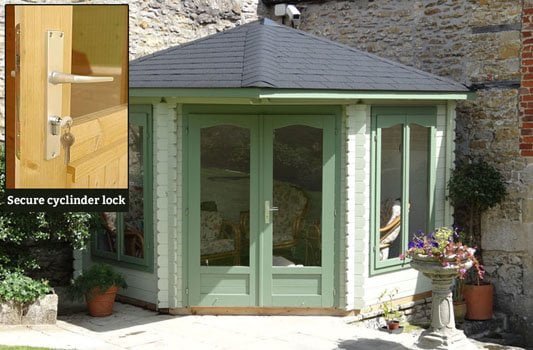 If it's the contents of your shed or office you're worried about, you might want to upgrade to a more security-conscious garden building. Having a building with sturdy cylinder locks, laminated doors, double glazed windows and 28 – 70mm thick timber walls can all provide added protection, and keep out opportunistic visitors. And into the bargain, you get a warmer, better insulated space for working, entertaining or relaxing.
Does home insurance cover garden security?
Taking out an insurance policy on the contents of your garden – or just checking if your current insurance covers summer houses and garden outbuildings – can also go some way to give you peace of mind should the worst happen. It is worth checking what your current insurer covers; it's surprising how many policies don't cover theft from the garden or an outbuilding.
The common sense approach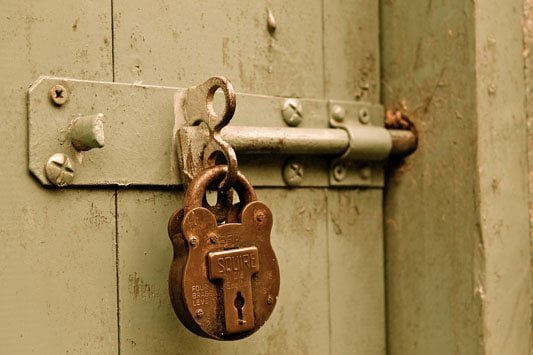 If it ain't broke, don't fix it – if you're not in the mood to make major changes, simply buying an additional door or window lock will boost your security. As for garden ornaments and statues, well, actually you could fix them – anchors can help make sure no one makes off with them.
Even obvious things such as making sure side or back gates have locks, and then remembering to use them, can make all the difference. Making sure to put garden equipment or furniture back in their resting places can also prevent opportunistic passers-by from making a quick buck at your plot's expense. Sometimes it's just the little things that can help improve your garden security and prevent a theft.