Rocks in a garden used to mean an old-fashioned rockery, with a few mossy stones and Alpines used to disguise a 'difficult' patch of sloping garden. For most of us they seemed as old-fashioned a garden design as you could get. But don't dismiss rocks as something better left to your grandparents' generation; they're much more twenty-first century than that. Our six point guide explains how to use rocks to make your garden design more interesting:
1. Add colour or create texture using pebbles, gravel or slabs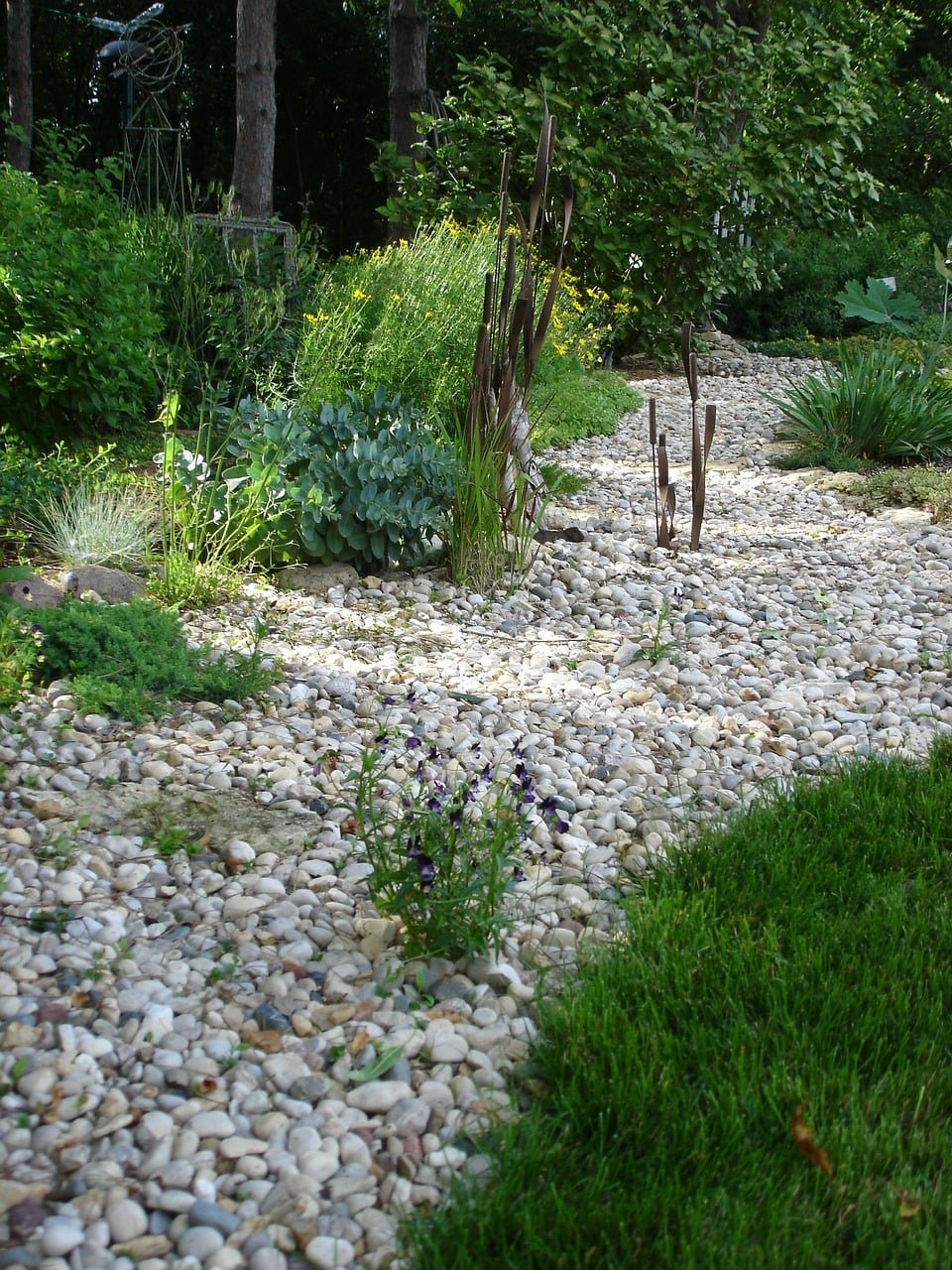 Since the 1990s, Zen-influenced gardens (featured in point 2 below) have done a great deal to popularise the use of pebbles and stones – introducing the British eye to new concepts of colour, shape, simplicity and subtlety that can work equally well in urban or rural settings. And though they're hardly cutting-edge these days, slabs, rocks, stones and pebbles can still transform a small, rectangular plot. You can use pebbles to transition from a lawn to a bed (which isn't as harsh as a straight border), add year round colour using bright coloured gravels, or add a touch of fun (such as the stepping stone path below).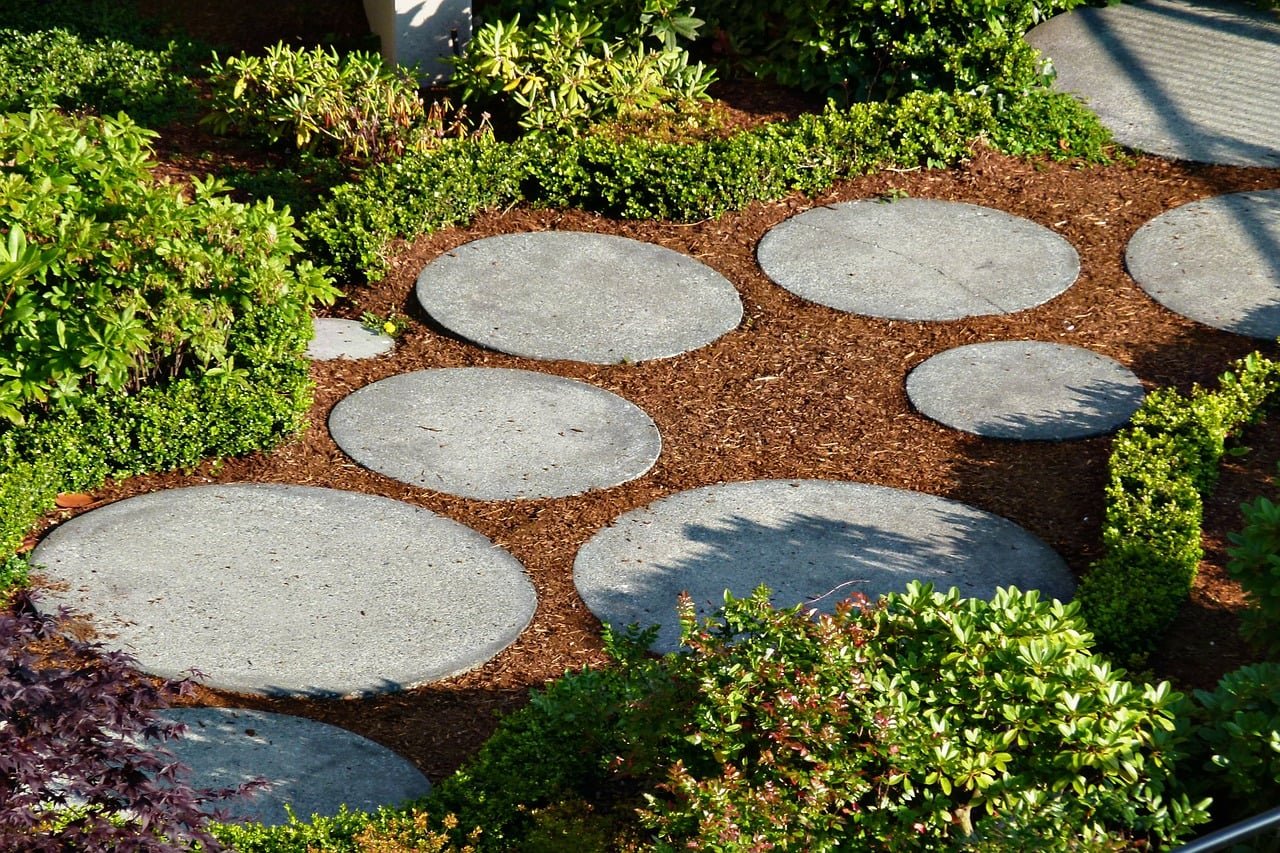 Websites such as homedit.com and decoist.com have excellent ideas for using these materials in your own back garden. Even if you don't want to follow the ideas slavishly, they can introduce you to some useful design elements:
the use of different colours or sizes of stones to create texture and contrast
the use of raking to create calming patterns in gravel or pebbles
how stone and rocks can create borders or paths
ways to focus or lead the eye to a particular plant or garden zone
2. Created a focal point with a feature stone or boulder

Japanese-style gardens are now fairly run of the mill, and often associated with people who just want an excuse not to weed or cut grass. But as well as introducing low-maintenance garden-design, they popularised the use of single stones (or 'feature stones') as a focal point in a garden. For some wonderful images of zen gardens using artfully placed rocks, take a look at: bestchoiceschools.com
There's a huge depth of history and philosophy underlying the design of Zen gardens, which you may not have the time or inclination to explore. But it does pay to take some practical advice about how to make boulders look good in your garden.
3. Think even bigger; add a monolith to your garden

An alternative to the smaller garden boulder is the monolith – usually a much heavier rock that's often finger-shaped or in a slab. Monoliths mean different things to different people (for example, geologists, archaeologists and garden designers). But for the purposes of gardens, they usually mean single natural stones, which are used as a focal point.
They can be simply decorative, or employed in a wide range of uses, such as water features, wall ends or next to seating (as above). They can also provide somewhere to sit or play, for example being used in play areas as somewhere for children to sit or chat.
Whether you go for a water feature, a 'play' stone, or a decorative single rock, the idea is to use the natural colouration, texture, weathering and details of the rock to provide much of the visual appeal.
4. Bitesize geology; understanding different types of rock

There are plenty of monoliths available to buy on-line nowadays but before you do so, you might want to do a quick revision of the school geography lessons where you learned about types of rock.
The most popular types of monolith in British gardens seem to be:
slate: this is a 'metamorphic' rock, meaning they've been changed from one type of rock to another, as a result of heat and/or pressure. Slate originates from clay, and is resistant to weathering and erosion (which is good if you don't want the appearance of your monolith to change over time).
sandstone: a 'sedimentary' rock, formed from sediments compressed over millions of years. Examples of sedimentary rock are limestone, chalk and clay, all of them subject to weathering. Sandstone monoliths 'story' in the sense of showing the effects of weather in their colour and texture. This makes them very attractive in a garden, but less hard-wearing than other types of rock (although you'd have to live a pretty long time to see a sandstone monolith weather away to the size of a pebble)!
5. Landscape a garden to match a specific environment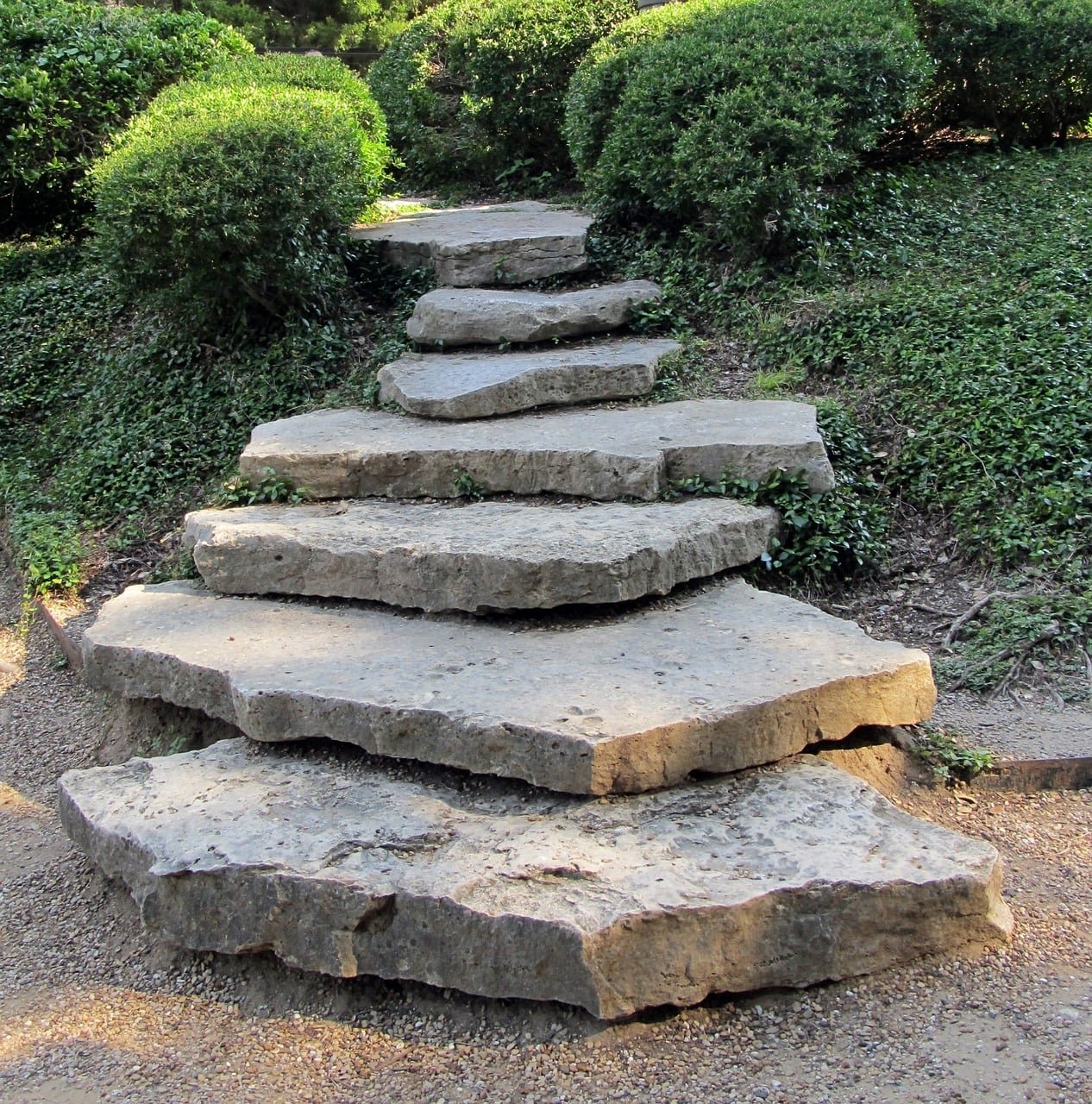 As well as creating a focal point in a garden, monoliths can be used to replicate or refer to a particular landscape that you like. For example, if you love the mountains of Wales, the Yorkshire Dales or the peaks of the Lake District, you can now find monolith suppliers online that can source stones from quarries in those specific locations. It doesn't matter where you live these days, it's always possible to recreate a favourite vista, peak, pond or water fall in your own back garden, with matching geology and plants.
And of course, the fact that monolith means 'a single stone' doesn't mean you are limited to one of them. You could have your very own stone circle,  avenue of standing stones, or even create a steps using slabs or boulders from a favoured destination (and if you're not sure what type of bedrock you saw when you were on holiday, you can check on the British Geological Survey website).
6. Designing and planting a more manageable rockery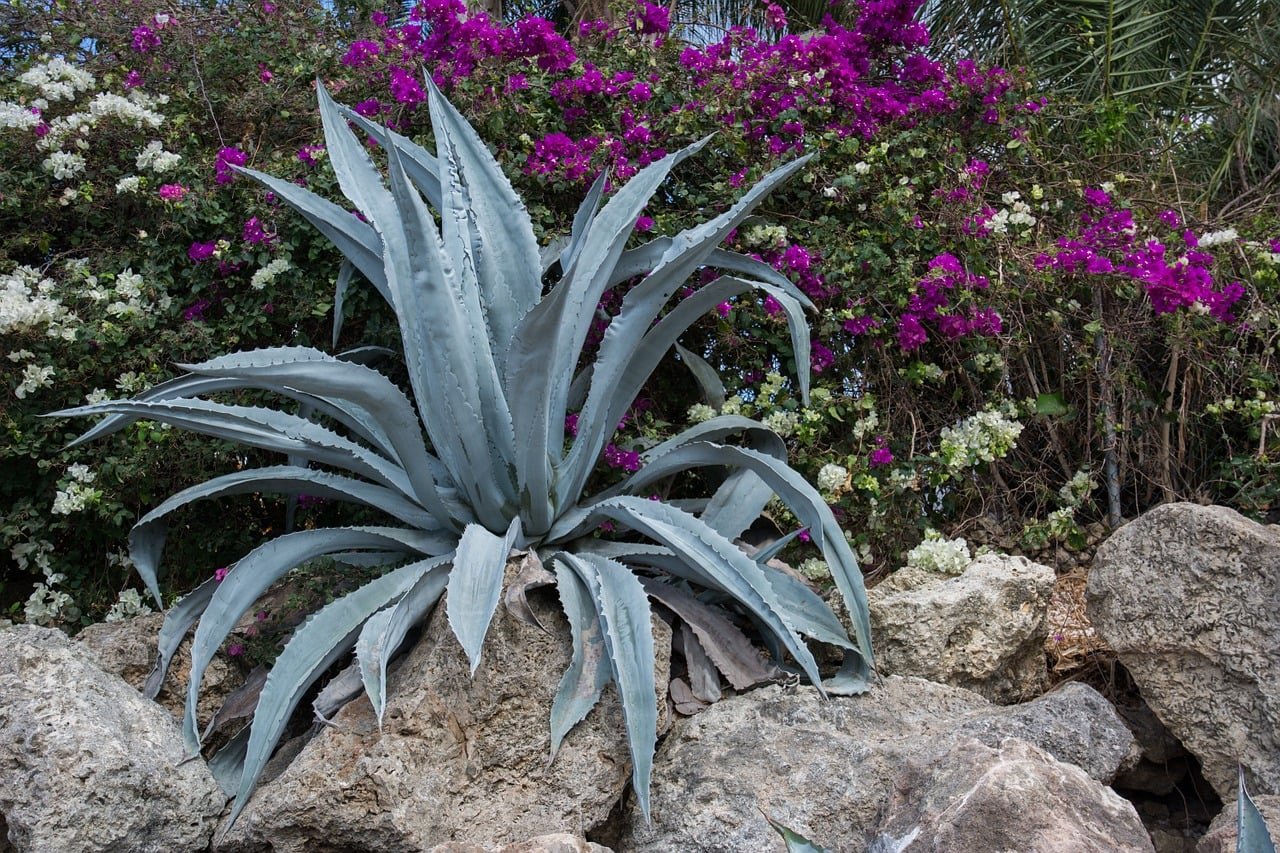 And finally if monoliths, boulders and raked pebbles are not for you, and you would prefer to create a good, old-fashioned rockery, then here are a few tips on how to start.
Hopefully these tips on how to use rocks to make your garden design more interesting will be of some use when considering your new garden layout.