This year GardenLife Log Cabins launched a new bespoke garden building design service in order to allow people to customise our existing cabin designs, or to provide us with their own plans for an innovative timber building design. Over the coming months we'll be showcasing some of our previous bespoke builds by way of a project brief and some related photos. First up, the Waterwheel Café Building in Selkirk: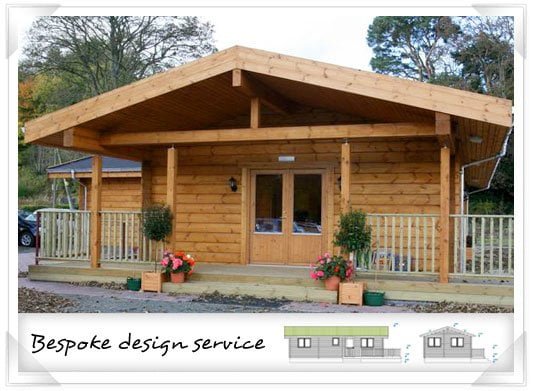 Project Name: Waterwheel Café Building, Selkirk, Scotland
Location: Scottish Borders
Client Brief: GardenLife Log Cabins were asked to design and build a café with a capacity to take 40 customers. The café was built to accommodate tourists visiting the nearby salmon viewing centre. Our client asked for a light airy space that visitors would want to spend time in (as well as money)! The L shaped design of the timber building allowed for the kitchens to be offset to the main seating area.
Technical Specifications: This timber building was designed and constructed with 300mm laminated timber logs with a bright spacious interior, a separate kitchen was required as were toilets. The building design accommodated all necessary plumbing and electrical requirements.
Completion Time: The project was first discussed in January 2006 and completed in October the same year. Full planning and building regulation applications were undertaken by the clients architects.
Concluding Notes: The client was extremely pleased with the café building which is now a feature in  the local area that attracts visitors from near and far. The building was also nominated for a competition for innovative timber building design too!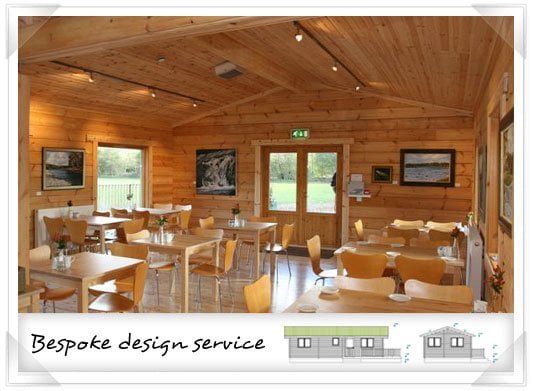 For more information about GardenLife's bespoke garden building design service just get in touch with your questions or plans.