If you want to learn to grow your own fruit you will be rewarded with an improved diet and a more beautiful garden, not to mention the fact that you'll helping out pollinators such as bees and butterflies (and reducing your carbon footprint). But there are so many fruits you can grow in a British garden; where do you begin, how much space do you need, and how easy are different fruits to grow?
1. Strawberries: A quick (and delicious) fruit fix
If you're looking for quick results and ease of growing, you may well start with strawberries. They can be grown in garden beds, containers, pots, grow-bags and even hanging baskets. They can thrive anywhere as long as they get enough sun (a pot of strawberries growing on a kitchen windowsill looks great), and there are plenty of tips on growing strawberries to be found on the RHS website.
2. Rhubarb: great for reluctant gardeners
When it comes to growing your own fruit, even easier than strawberries is rhubarb, which grows well in sun or partial sun, and even in poor soil. The results won't be instant – you should wait until a plant's second year before harvesting – but the plants need minimal maintenance. And since rhubarb is usually ready to eat from April, it won't add to your late-summer/autumn glut if you are already growing soft fruit or fruit such as apples, pears and plums.
There's a useful guide to growing (and cooking with) rhubarb on Jamie Oliver's website, but remember, rhubarb leaves are highly toxic, so don't cook them or let children eat them.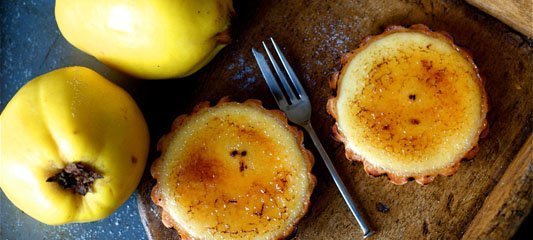 3. Looking for a more unusual fruit to grow? Try quince
One good option is to grow fruit that isn't readily available in supermarkets and other shops. The quince is a great example, tasting similar to a cross between apple and pear.
Quince trees don't stand up well to late frost, so may not be suitable for northern gardens. But, other than that, they should do very well in most British gardens – including urban or coastal gardens – as long as they get sun and some shelter. They can also be grown in containers (which is handy if you want to move the plant to a more sheltered spot during the winter).
Once you have grown your quinces, what can you do with them? Well don't start by eating them straight from the tree – they really need to be cooked before they are consumed. They're brilliant turned into jams, jellies (as an accompaniment to meat, especially game) or for baking tarts and crumbles.
4. Up the stairs, apples and pears
Admittedly, quince may be a bit esoteric, so let's go back to the mainstream. Apples from your own tree taste so much better than shop-bought versions; growing your own also gives you access to varieties beyond the usual supermarket Granny Smiths and Gala…
First points to decide are whether you want to grow apples in a container or in the garden, and whether you want dwarf or full-size trees. As you would expect, the Royal Horticultural Society website has lots of advice on choosing and tending apple trees. Thompson & Morgan has a good selection of easy to grow apple and pear trees, and the excellent information about each variety will help you choose the best one for you and your garden.
A good garden centre will also be able to help you choose the best variety for you and your garden. If you're short of space apple and pear trees can be trained to grow along a wall (ideally south facing), or if you want to do something unusual, you can make an architectural feature out of the trees by training them to grow into an arch or tunnel (so you can walk through and under the branches).
Maintenance of apple trees is straightforward – they may need watering in dry periods, especially if they are newly planted or in a container, and will need pruning once a year.
5. Berries and currants
The old-fashioned British garden wasn't complete without a selection of berries and currants growing – from raspberries to gooseberries to blackcurrants. Most of these will thrive in British weather, and don't require much in the way of maintenance (apart from the occasional prune, and possible netting in late summer if the birds in your garden start getting a bit peckish), so they are ideal if you want to learn how to grow your own fruit.
There's excellent, straightforward advice on planting fruit bushes on the Homebase website – which type you choose to plant may depend on which you like eating most!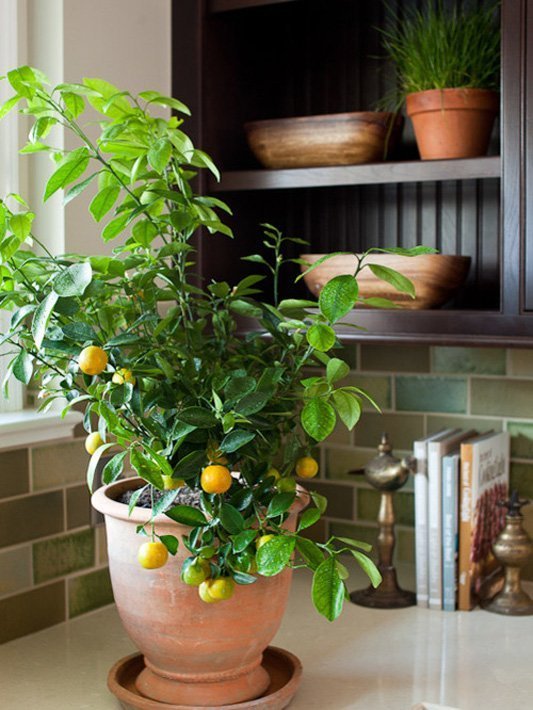 6. Look to the continent
If you want to learn to grow your own fruit but think apples and strawberries are just too traditional, you could try olives, figs, citrus, apricots or peaches. If you're the owner of an exposed garden in the north, this may be challenging – outdoors, at least – but gardeners in southern England should have more luck.
According to one gardening expert, climate change is opening up new possibilities for growing fruits such as apricots and figs. It's also making it easier to cultivate a more interesting choice of plums – for example, French-style varieties such as mirabelles.
Olives should do well in an unheated greenhouse or conservatory, and should grow outside if you have a sunny, sheltered garden. They generally take 3-5 years to produce fruit, so patience will be required. If you want to try this at home, there's easy-to-follow advice on the Eden Project website.
If you'd like to grow fruit typically found on the continent but don't have a conservatory, check out our guide to alternative garden buildings that are much cheaper.
7. One tree with 40 different fruits?

A tree with 40 different types of fruit? It sounds like a hoax, but what started out as a rather eccentric idea has turned into a wonderful reality. By way of grafting branches of different fruit trees onto one plant, Sam Van Aken has created a real tree that blossoms and later bears 40 different varieties of fruit (just watch the video above). Whilst this epic undertaking is probably beyond the gardening talents of most people, it may be worth considering as a point of inspiration: if you are short of space and don't have room for any more trees, how about asking a neighbour for a clipping from a different fruit tree and grafting it onto one of your own trees? You may end up with one fruit tree with a few different varieties of fruit!
8.

Learn to grow your own fruit

: further inspiration

Generally, you'll find a wealth of online advice and information about growing fruit at home – possibly too much information. Useful for beginners is the Morgan & Thompson list of top ten easy fruit to grow.
And if you want to information on a fuller range of choices – from medlars to cranberries – you can't beat the RHS website.
We looking forward to hearing about some fabulous fruit salads in a few months or years' time!