The best city parks to explore in the UK
What are large, green, used regularly by 37 million people, and coming up to 200 years old? The answer is the UK's city parks, of which there are around 27,000 up and down the country.
Once seen as a radical and revolutionary proposition, they're now part and parcel of our towns and cities (and some would say the best part). And though austerity poses an existential threat to many city parks (because cash-strapped councils can't afford to maintain them or are even selling them off), they're as popular as ever.
So, to celebrate these unsung heroes spanning the country, we'll tell you a bit about their history, suggest some of the best city parks to explore in the UK, and look at the inspiration you can take back to your own green space.
A little background to our city parks
There are several claimants for the title of the UK's first urban park (or what we recognise as one today) but a leading contender is Derby Arboretum, which opened its gates in 1840.
This city park still has many of its original Victorian ornaments and structure, including magnificent wild boar sculptures, but has also been updated with playground and sports facilities. Thanks to Lottery funding, it is still in good nick and is very much the same park which Central Park in NYC was based on.
On the horticultural side, it's home to scores of tree varieties, some of which you will be hard pressed to find anywhere else in the UK. For more information about this lovely city park, including opening hours, have a look at the InDerby.org website.
Finding inspiration and ideas in city parks
Another city park steeped in history is Nottingham's Arboretum Park, widely thought to be the inspiration for Neverland in J.M. Barrie's novel Peter Pan.
There's plenty of heritage here, with some of the original Victorian garden designs and buildings (including an aviary, bandstand and a Chinese-style bell tower commemorating the Crimean War and Anglo-Chinese Opium War). And if you're into trees, this is the place for you – this city park has over 200 species and varieties, and a nicely laid out tree trail highlighting interesting or rare trees.
And if you're inspired by the bandstand, admittedly it may be hard to recreate a wrought-iron Victorian in your own back garden, but there are gazebo designs available that could replicate the shape and open sides. Opening times and other visiting details are available here.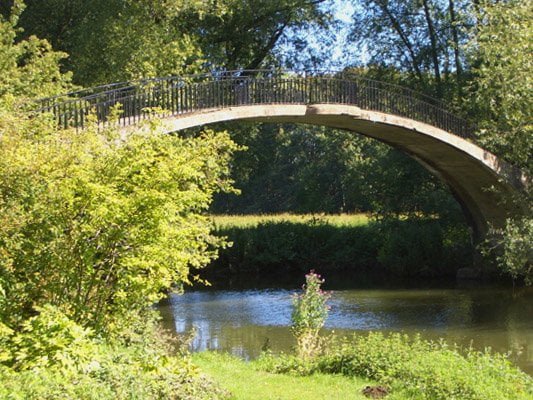 Oxford University Parks are also packed full of history, but their popularity for student BBQs makes them thoroughly twenty-first century in atmosphere.
There's a huge amount to do or watch in these city parks – a botanic garden and nursery where friendly staff are stationed to offer advice on all things green, exercise classes, a cricket pitch where the University team play, other sports pitches, organised walks and bird watching.
For opening times, FAQs or some inspiration from their 'Plant of the Week' pages have a look at their website. And if you find yourself irritated at the fact that the Parks' croquet lawns are not open to the general public, you could always create your own croquet lawn at home, with help from Croquet Online or Jacques London.
The best city parks to explore in the north?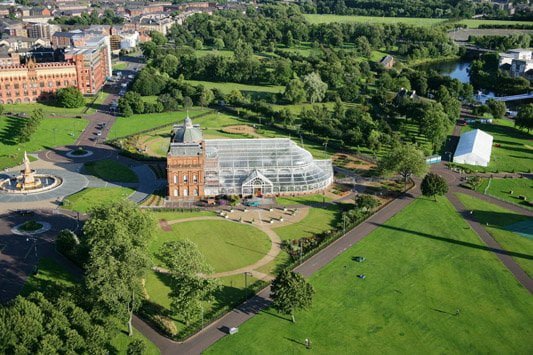 Glasgow Green is currently in its peak festival-hosting season, but for the rest of the year this city park is home to sprawling open lawns and monuments and structures of all varieties. The 50m Nelson column and the wonderful People's Palace (a museum of Glasgow history and culture in a glasshouse) get the most attention, but there's also a suspension bridge, weir, various water features and fountains (inspiration for your own garden?), a good café in the Winter Gardens, and a play village.
Best of all, it's a brilliant place to people-watch – the whole of Glasgow life passes through this city park. Find out more on the council website.
Perhaps more difficult to recreate…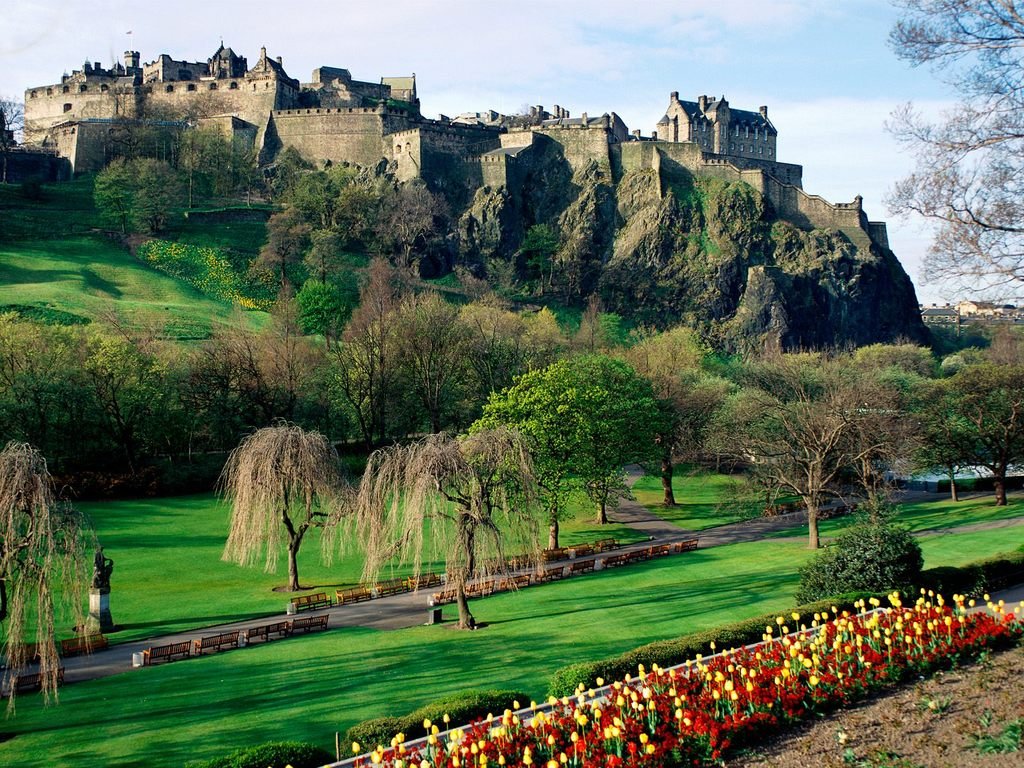 Another city park that's right at the heart of city life is Edinburgh's Princes Street Gardens. Better known for concerts, fireworks and views of Edinburgh Castle than for its trees and plants, the Gardens actually house a true horticultural gem: the (working) floral clock.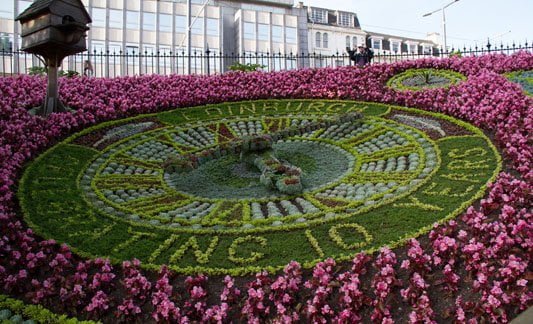 Designed with a different theme each year, it takes a couple of gardeners several weeks to lay out and involves up to 40,000 plants. Recreated the world over from Mexico to Switzerland, it forms the centrepiece of the Gardens and is a real treat to see in the flesh.
Other hidden gems worth exploring
The big city parks tend to get all the attention, but it's worth seeking out so-called 'pocket parks' around the UK's cities and towns.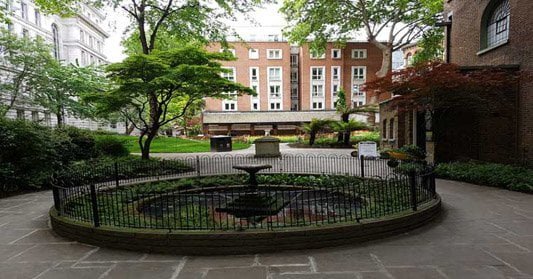 For example, in the heart of London, nestled a stone's throw from St Pauls Cathedral hides Postman's Park. Built near the former Post Office headquarters and once popular with the postmen who worked there – hence the name – it's a serene green bubble in the heart of the Big Smoke.
As well as providing a great place to escape the crowds if you're in this part of London, it may provide some ideas for your own patch: a quiet bench and pergola or gazebo with ivy running up and the end of your garden could nicely recreate this garden' soothing effect and be a real haven from the cares and stresses of life.
Another well-kept secret in the capital is the conservatory at the Barbican Centre. Although only open on Sundays, it houses a mammoth catalogue of over 2000 tropical plants, trees, and even fish. Should you fancy a visit, opening times are available here.