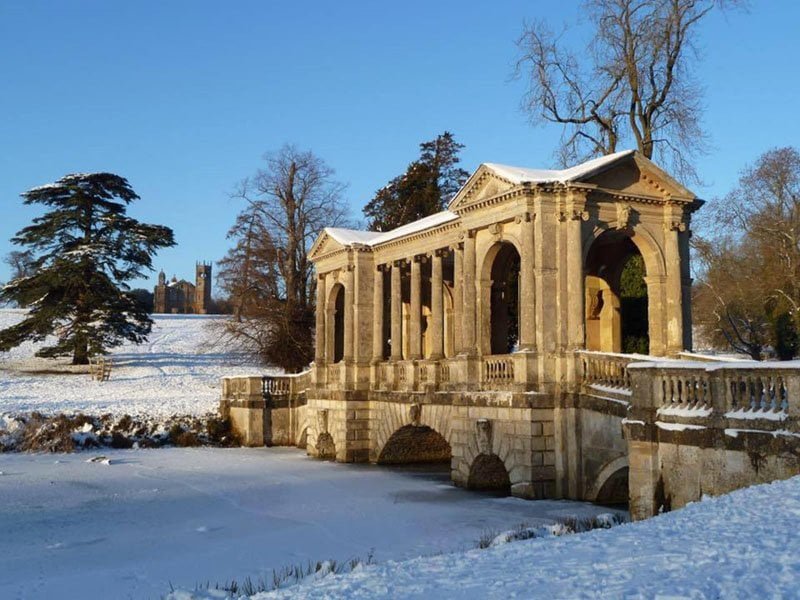 The best gardens to visit this winter?
OK, it's cold outside, but don't let this put you off a trip to some of the best gardens to visit this winter. While the trees may be bare, there are beautiful gardens up and down the country that stay open throughout winter. In fact, there are so many gardens offering dedicated winter events and plantings that it would be wrong to miss out. So, here's a selection of some of the best gardens to visit this winter in the UK.
Visiting Aberglasney, Carmarthenshire, Wales this winter
This is one of the select few gardens to have had its own programme on the small screen. This Elizabethan estate was restored to its former glory on the BBC's A Garden Lost in Time. The fame hasn't gone to its head though. Children under 16 can enter the gardens, with their winter-proof evergreens and impressive yew tunnel, completely free.
When the cold gets too much, there's an indoor tropical garden in the Grade-II listed mansion. You can also stay warm in the tearoom, where you can get a free voucher for the value of your admission ticket up until late February.
If you're not quite sure when's the best time to visit, the website has a useful calendar which tells you which plants you'll see in the gardens during each month. It's worth noting the gardens aren't massive – don't expect to play Frisbee or get an all-day hike, but it is definitely one to consider when it comes to the best gardens to visit this winter.
A winter's day at Anglesey Abbey, near Cambridge
Check out Anglesey Abbey, and its Winter Walk, on TripAdvisor, and you'll be hard pressed to find anything short of a raving review.  And given that over 400,000 people visit each year, that's quite an achievement.
Unlike many winter gardens, this one is known for its colour and scent. There are gorgeously-coloured maple trees and acers lining the paths, long copper grass, scarlet willow, mahonia and winter honeysuckle.
You may not be able to plant on this scale, but it will certainly show you that winter gardening can be more exciting than the same old evergreens and bulbs. (But rest assured, if it's traditional snowdrops you're after, they have 240 varieties!)
The website will tell you all the practicalities about ticket prices, opening hours and the fact it's wheelchair and buggy friendly.
It's also worth checking out the review on the Guardian site which has some great photographs. Anglesey Abbey has to be considered as one of the best gardens to visit this winter.
Pay a winter visit to Stowe, Buckinghamshire
If there's any garden on this list you've heard of, or seen in a coffee table book, it's probably Stowe. It's been described as "gardening on the grandest scale" and its classical statues, arches and fountains have been the subject of numerous poems and prose.
Because these gardens are all about landscaping and architecture, rather than plants, they're very much an all-year-round attraction. Their various events, such as "toddler Tuesdays" and "wild Wednesdays", also run around the calendar.
A family ticket is £30, but you can probably get a whole day out of it, given the acreage and the sheer number of garden structures.
Dunham Massey, Cheshire, for winter flowering plants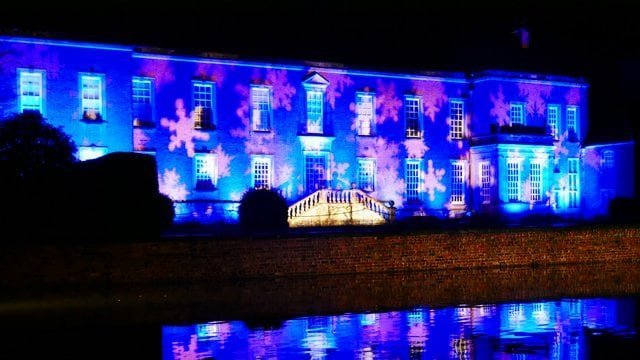 The main house shuts over the winter, but the gardens at Dunham Massey remain open year-round. It's currently the setting for a National Trust ad campaign about family days out.
Just a stone's throw from Manchester, Dunham Massey has a park full of fallow deer (alongside owls and woodpeckers) and a gorgeous grove full of ancient trees. Expect to find plenty of irises and cyclamen in the seven acres of winter flower plantings; or stretch your legs in the surrounding 300 acres of parkland, which are certainly dog-friendly.
Unless you're a National Trust member, expect to pay about £9 for an adult and £4 for a child in terms of tickets, though there are family options. A café and gift shop are on-site; and if you need something stronger, there's a craft brewery right across the road. A great garden to visit in winter, and ideal for getting some garden design inspiration.
The best gardens to visit this winter in Scotland?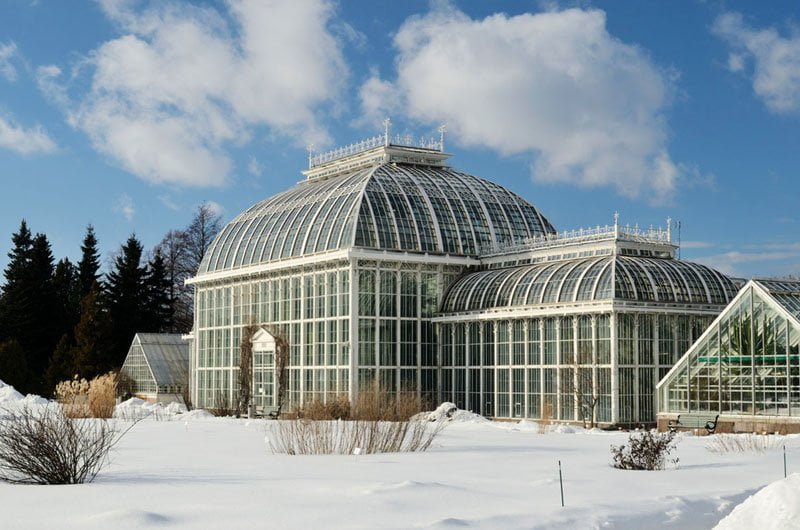 Two things are essential for winter garden visits: places to warm up and a good café. Edinburgh's famous 'Botanics' offers both. And it does so in abundance, with 10 glasshouses (covering 2 acres) and a choice of different cafes.
The glasshouses replicate a range of different zones, from tropical and temperate palmhouses to arid desert zones. Not all of them are heated, though, so choose a zone like the hot and humid rainforest zone if you want to be sure of a warm spot.
For the hardier, the outside gardens offer something for everyone: a Chinese hillside garden, rock gardens, a pond with ducks and swans, lots of Scottish native plants, rhododendrons, a Queen Mother's memorial garden for the royalists. And, though winter doesn't show it at its best, there's the famous beech hedge, 8 metres high and 165 metres long, which takes 2 gardeners 2 weeks to cut.
You have to pay to go in the glasshouses, but entry to the rest of the gardens is free, so this could be a really good-value day out in Edinburgh. It's open every day of the year except Christmas Day and New Year's Day. With its warmth, variety and cafes Edinburgh Botanical Garden is right up the list of the best gardens to visit this winter.
South West London – Barnes – the London Wetland Centre
And now for something completely different – a wildlife-friendly garden. And in London, of all places.  As with all of these gardens, some aspects of this may be hard to replicate at home – the daily 'Meet the Otters' sessions, for example. But you should get a few good ideas for using ponds, rain gardens, living roofs and wild flowers to attract dragonflies, butterflies, birds and other wildlife to your garden.
As well as otters, the London Wetland Centre is a home for various winter ducks, such as wigeon, teal, shovelers and pintails. If you're lucky, you may also spot a bittern – nowadays pretty rare in the UK.
It's not cheap, at about £15 for an adult ticket – blame London prices! But there are plenty of exhibitions, events, walks and talks, as well as hides for viewing wildlife. And, of course, the 'Meet the Otter' sessions.
However, the water and wetland-themed exhibitions and structures are features you'd struggle to find in other winter gardens – they even run dedicated wildlife sightings, and sounding "Meet the Otters" sessions. If you're in the southeast then the London Wetland Centre is one of the best gardens to visit this winter.
If you're planning a trip to the UK for next year, check out our earlier guides to the best gardens to visit in the summer months as well as the best gardens to visit in autumn.