What's the best wall thickness for a summer house?
The GardenLife guide to choosing the correct timber wall thickness
For each building on the GardenLife website, you'll see a symbol showing the thickness of the timber walls (on product pages this is displayed within the features tab below the product photo). Options include:
Below is a quick guide to help you decide which timber wall thickness would work best for your summer house, garden room or log cabin. In most of our timber garden building ranges – from summer houses to workshops to garden offices – we offer a choice of timber thicknesses, helping you get the best balance between price and insulation (and if you see a timber building that you like but would prefer a custom wall thickness, that's not a problem either with our heavy duty 70mm range and our bespoke garden building design service).
The basic rule with wall thickness is the thicker the timber, the better the insulation and durability. So, a year-round garden office generally needs thicker logs than a summer house you'll use only in high summer.
Please note that insulation and heat loss are not only dependent on the thickness of the walls: windows make a difference too. We have windows ranging from acrylic glass and 4mm single-glazed, to double-glazed (3-6-3 mm glass) and double-glazed+ (3-9-3 mm glass) – again, offering you great flexibility over budgets and seasonal usage.
19mm – 28mm thick timber walls
19mm or 28mm timber walls are ideal for use in summer. Many of our summer houses, sheds and playhouses and available with these wall thicknesses and are perfect if you need to work within a budget. Because GardenLife buildings are constructed from slow-growing, Nordic timber, the grain of the wood is dense and close. So even for these relatively low log thicknesses, the timber provides enough insulation for all the summer months. Even on a chilly or windy June day, Garden Life's 19mm and 28mm buildings are warm and dry places to entertain.
With 28mm timber, you should also be able to use your cabin on warm spring and autumn days. A 'summer house' thus becomes much more than its name suggests, and extends the possibilities for summer entertaining and siestas in the garden into late spring and early autumn.
A garden building with 19mm or 28mm walls makes a great storage building too. The timber is robust enough to offer protection against the elements, and secure enough to keep bikes and garden equipment out of harm's way.
34mm – 44mm thick timber walls
34mm – 44mm timber walls can provide warmth in spring, summer and autumn. Garden rooms, summer houses, workshops and pavilions with 34mm, 40mm or 44mm walls are a versatile investment because they are warm enough to use for much of the year.
The dense, thick timber is well insulated against heat loss and draughts, and is also robust and durable. This opens up much many more possibilities for how you use your garden building. Wall thicknesses of between 34mm and 44mm are very popular for workshops, because the building should be warm enough to use for most of the DIY and gardening season.
34mm, 40mm and 44mm thick timber walls also give you the option to entertain in the garden for most of the year. A 34mm to 44mm cabin is insulated enough for spring sleepovers, whatever the skies throw at you in the way of March squalls or April showers. And when damp autumn sets in, the building should be warm enough to use as a games room. If you and your children are jostling for space in your home, then a garden building with this type of wall thickness could help solve the problem.
Some of our customers also use 44mm timber for garden offices too, especially if they're not using them all day, every day.
70mm thick timber walls
70mm thick walls are required for timber buildings that will be used all year round. If you're planning to spend time in a timber garden building regardless of the weather, 70mm timber is ideal – it's dense enough to keep in the heat even when it's snowing, sleeting or hailing outside.
Whilst some of our customers do use 44mm timber for offices and businesses, 70mm is particularly recommended if your occupation is sedentary (for example, if you work much of the day at the computer) and also if you don't want high winter heating costs (as 70mm timber will help much more with heat retention).
This log thickness also provides a more luxurious environment. Thicker logs also provide better sound insulation, so you've more chance of cutting out the world outside (including better protection from wind).
70mm thick timber walls are also the best option if you plan to use a cabin as a spare room, extra living space, or holiday retreat. Thicker logs mean you can use the space all year round.
Customizable timber wall thickness (70mm plus)
Most GardenLife buildings with 70mm thick timber walls are available with a customizable wall thickness. This heavy duty 70mm range includes buildings with different room layouts, double glazed windows and doors (with 3-9-3 mm glass) and a choice of timber wall thickness starting from 70mm and customisable to 88mm, 114mm or even 134mm. Timber buildings with 70mm plus walls can be used throughout the year, and they provide the best durability, warmth and security. Just call for a quote
Quick Fit timber walls
GardenLife's Quick Fit range feature pre-made wall, roof, door and window elements, with 45x70mm framing and 18mm cladding. Buildings marked with the Quick Fit icon are supplied with pre-assembled pieces and each wall element has resistant plastic backing that provides an added level of wind and moisture protection. Optional fine sawn internal cladding is also available for many of the Quick Fit buildings, and the structure of the pre-assembled walls and cladding elements make it straightforward to insulate the building. By adding your own insulation (available from any good DIY store) and the optional internal cladding, Quick Fit buildings are suitable for all year use. You can watch the installation of a Quick Fit building here.
10% off the RRP
Check out our garden building sale - there are big savings on garden rooms, summer houses and log cabins!
£50 cashback referral
Buy a garden building from us and claim £50 each time you refer a new customer!
GardenLife news
Keep up to speed with helpful gardening guides, outdoor living suggestions and the latest product news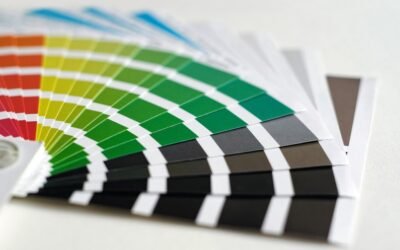 Summer house paint colours Our top summer house colour schemes with real customer photos Asking "what colour should I paint my summer house?" - Here are our ideas Choosing the right colour to paint your much loved summer house can be problematic. The last thing you...
read more